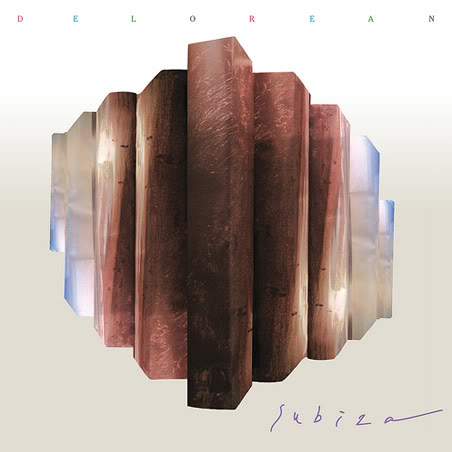 We have some great shows coming to Portland in the next couple of weeks. Delorean will be opening for Miike Snow at the Hawthorne Theater on April 14th and their new album "Subiza" will be released on June 8th. Javelin will be at Rotture on April 30th. Their new album "No Mas" has some genre bending tracks. I've been playing a few on the Chill Show the last couple of weeks.  It's kind of fun going back to the 80's and throwing a Simple Minds track into the mix that totally works with all the new music that's out there right now.  Props to all the bands that probably weren't even around during the Simple Mind's heyday…..that's before they did the song for the Breakfast Club!
Goldfrapp has an outstanding new album out.  Glad to know that they went away from their more experimental sounding Seventh Tree album and are back with some delicious sounding 80's hooks.  The XX will be at the Crystal Ballroom on the 14th of April as well.  JJ from Sweden will be opening.  Where to go?  Miike Snow or The XX.  Maybe I'll have to see both.
I'm really enjoying Phantogram.  They opened for Zero7 last December at the Wonder Ballroom and will headline their own show at Doug Fir on May 3rd.  Also in May we'll have the first Broken Bells show.  They'll be at the Wonder Ballroom on May 24th.  I'm ending the set with a great remix of Laidback's people.  First, I'm still surprised that they are still around after all these years.  Second, I'm surprised how good they still sound!
1. Vibrationz – Javelin
2. One Bright Night – Way Out West
3. Raydio – Cicada
4. Burial – Miike Snow
5. Half Dreaming – CFCF
6. Somebody Up There Likes You – Simple Minds
7. Cruel Intentions – Simian Mobile Disco
8. Hold On – Holy Ghost
9. Dreaming – Goldfrapp
10. Seasun – Delorean
11. Crystalised – The xx
12. Paper Romance (Classixx Remix) – Groove Armada
13. Let Me Go – Phantogram
14. Citizen – Broken Bells
15. Bicycle – Memory Tapes
16. People (Banzai Republic vs Trentemoller Mix) – Laid Back